People often ask us how the cooking works out for us. What if the food isn't to our taste? Here are three dinners, from three different chefs du jour, all from the past week or so.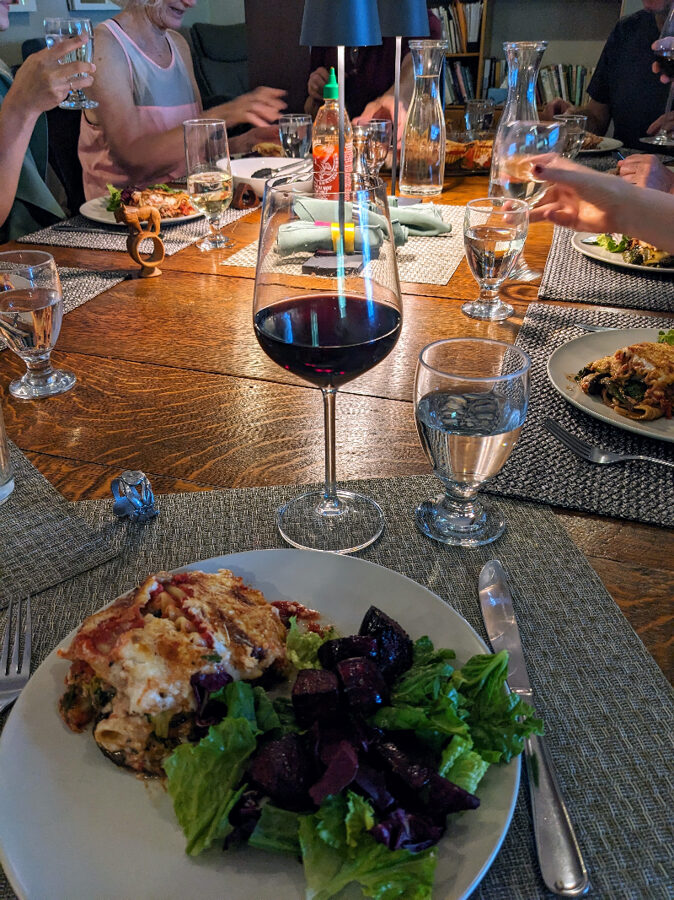 Ted and Hillary's lasagna with roasted beet salad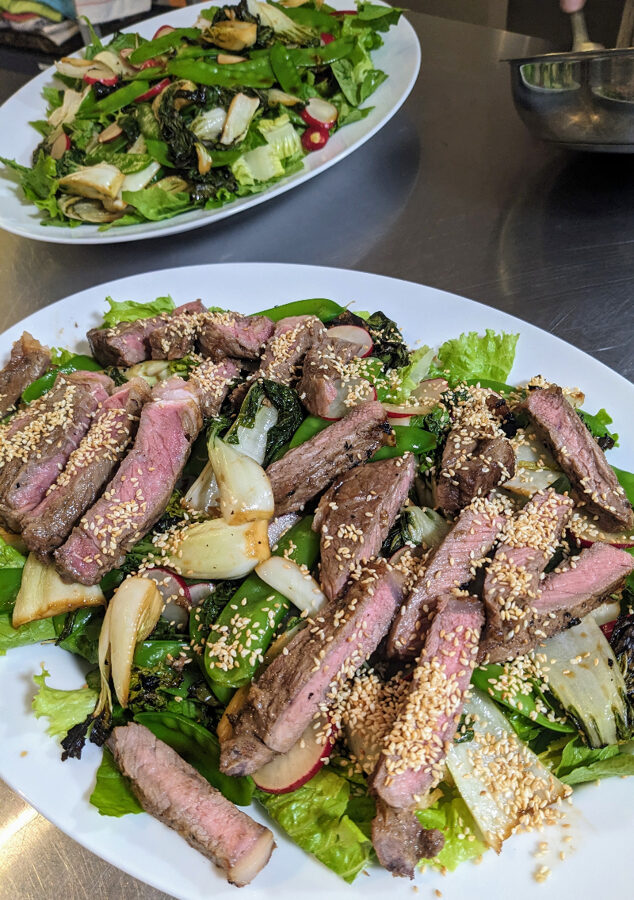 Mardi and Doug's grilled bok choy with strip loin or portabello mushroom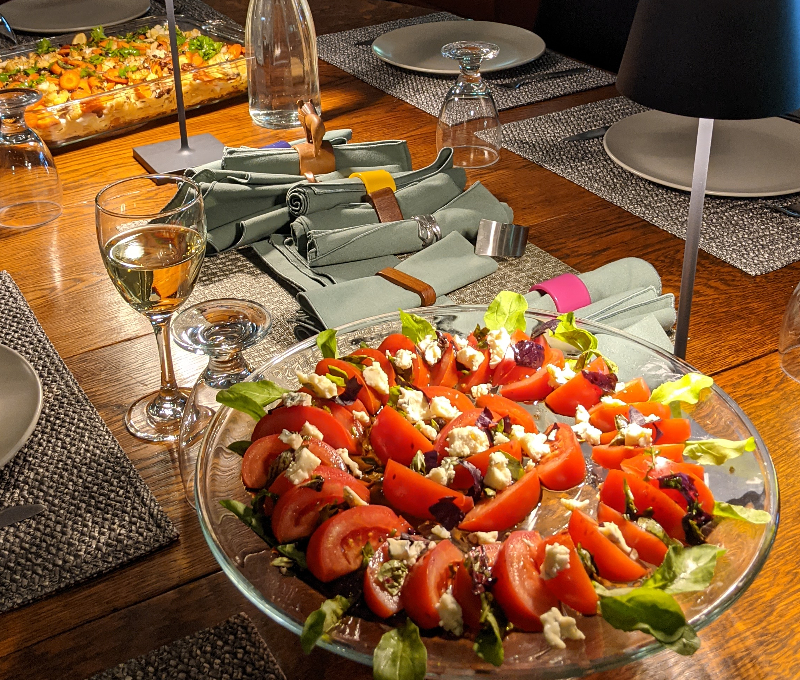 Grethe's creamy pasta and vegetables with tomato salad and fresh basil
Does this answer your question?
Why yes, yes we do eat like that every day, why do you ask?